Bulky delivery service
EZIE provides affordable bulky delivery services for all merchants selling home furniture or big home appliances for example. You can offer bulky same-day delivery services, instant bulky delivery services to all your customers in the country. Our bulky courier service partners offer bulky pick up windows for you to choose. You can also book manpower resources with our bulky delivery partners in case you need some extra help to move your bulky shipment.
What is a Heavy bulky package?
Our local courier service partners usually have a threshold when it comes to maximum weight and longest dimension. Any package shipped above one of these limitations will fall into the courier service's heavy bulky item definition. This threshold depends on the courier service partner but there is usually a standard threshold in all countries. In Singapore, if you send a package above 30kgs or with one dimension longer than 150cm will fall into the heavy bulky package category.
Bulky courier service limitations
If you would like to send a package that falls into the bulky category like furniture delivery, you need to look for specialized bulky courier service partners. These partners will have the experience, the equipment, and the knowledge to handle your package. In principle, even bulky courier service partners have weight and size limitations depending on the type of vehicle available (For instance, 2.4m vans cannot carry more than 500kgs, and the longest side is 2,2m.)
How to prepare your bulky items for delivery?
How to prepare your bulky package
To make sure that your large, fragile and bulky item does not get damaged by your courier service partner, it requires some care and attention in both the packing and shipping process. Do not forget to measure and weigh your item to make sure that the packaging box that you have chosen can support the weight of your bulky delivery package. Meanwhile, the size is another setback, mainly if they are irregularly shaped or have uneven edges that could easily be damaged during transport.
Properly pack and secure your bulky package
When sending a bulky package, you would want to make sure that your packages can withstand any form of vibrations or movements while in transit, especially for granite items which could easily shatter. No matter the material, imported items should be packed to withstand the rigours of travelling long haul.Don't forget that heavier, larger items such as engines or industrial equipment should be crated.
Choose the right bulky courier service vehicle
Now that you have the details of your packed items finalized, you can start looking for your bulky courier delivery vehicle on our EZIE platform. Not all bulky items are equally sized that also means you don't have to pay flat vehicle rates for four package delivery needs. Make sure you only book the vehicle for the size you need to avoid overpaying for a vehicle too large for your item. If you have any doubt, do not hesitate to contact your courier service provider.
Bulky Delivery Pricing
Cheapest bulky courier service rates
EZIE provides affordable bulky courier service rates for all your needs. We will match you with the best bulky courier service providers that fit your customized requirements. On EZIE platform, you are able to compare the rates of multiple qualified and reliable local bulky courier service providers from the comfort of your home as we have negotiated cheaper rates thanks to our group discounts.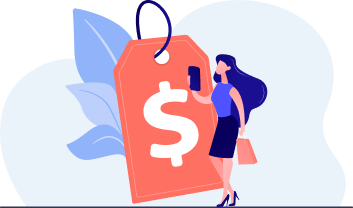 Parameters that influences Bulky delivery Rates
Usually, bulky courier service providers will price their courier service depending on the following parameters: package delivery speed required, bulky vehicle type required and manpower support needed. The exact weight or dimensions of your bulky package do not play a major role in the delivery rate you will receive from our local courier service providers.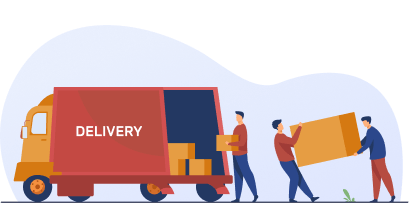 Advanced booking will save you money
Most of our bulky courier service providers propose either instant bulky delivery service or advanced bulky delivery service with the opportunity for you to schedule the date and time of the collection of your bulky package. Advanced booking options are usually cheaper than instant bulky courier service so with a bit of organization, you will be able to save money on your bulky package delivery.