What is Cash on Delivery?
Cash on delivery (COD) is a type of transaction in which the recipient pays after the goods have been delivered rather than at the time of order. It is an alternative payment method for your customers to credit cards, providing them with more transaction options.
Thanks to EZIE's trusted driver-partner, cash on delivery (COD) for eCommerce delivery is easier and safer than ever. Your EZIE wallet will be credited as soon as we receive the money! It couldn't be easier. Make online shopping simple, secure, and peaceful for you and your customers with cash on delivery (COD). Read more below.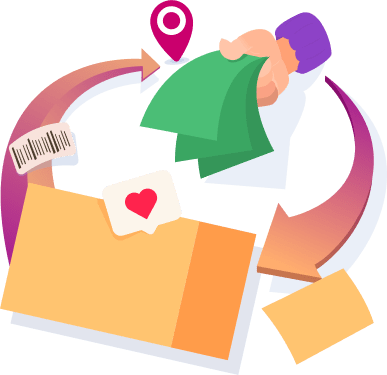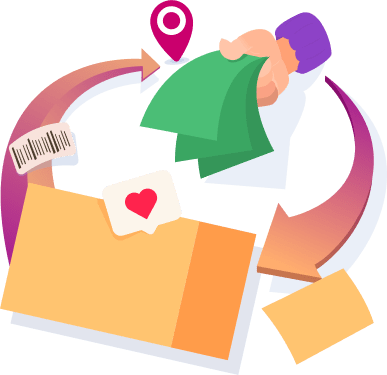 How does the EZIE Cash on Delivery (COD) works?
1. Select your COD option.
Your customer loyalty can be made or broken by your choice of delivery service. We have carefully handpicked delivery providers that we partner with that are reliable and efficient. Following the completion of the package details, you will be able to select the services from our list. Notes and costs are provided to help choose the most appropriate services at a glance. We pride ourselves on providing good quality and cheap courier services.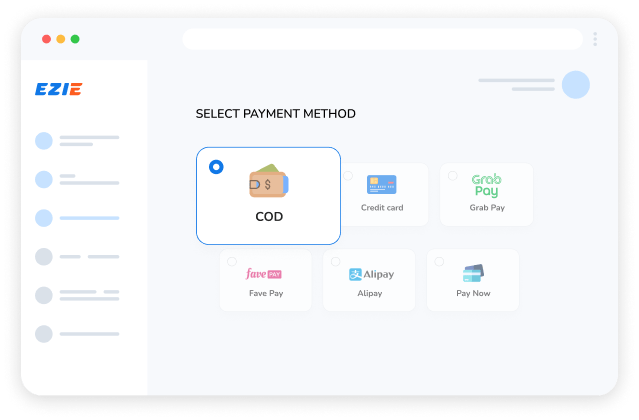 2. Cash Collect at Delivery
The delivery service we partner with will then convey the package to the designated location. Cash will be collected based on the total value of the package. Following selecting step one, no further hustling steps are required. We'll take care of it.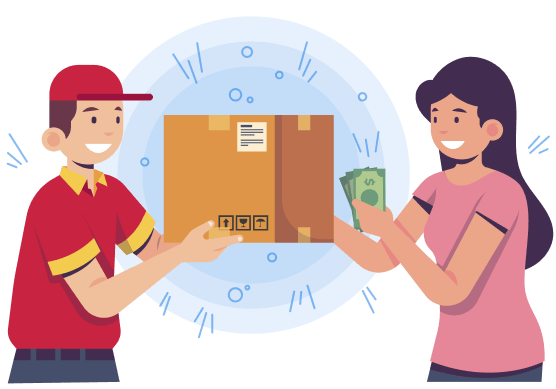 3. Transaction fees
Once that has been done, we will collect the cash from the driver. Service charges are only up to 3.5% of the total package value for Singapore and 4.5% for Malaysia There are no other hidden fees, we guarantee it!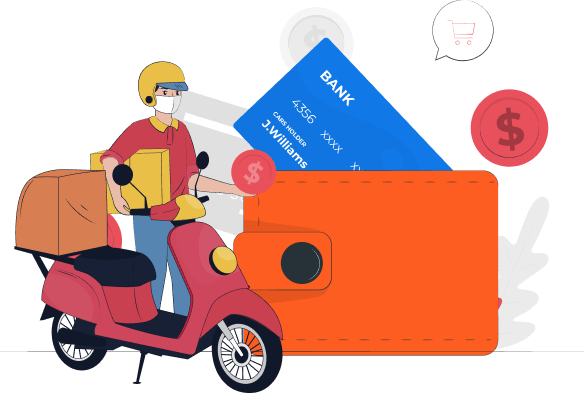 4. Collect and withdraw from your e-Wallet
Your e-Wallet will be credited the rest of the package value. Withdraw any time, anywhere! No restrictions. The e-Wallets we provide are highly secure and encrypted. We guarantee your safety.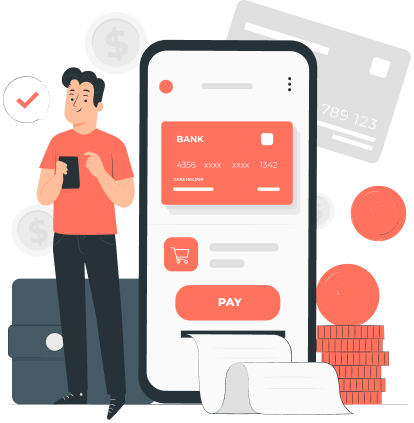 Why EZIE Cash On Delivery?
Experience seamless, risk-free payments!
Cash on Delivery (COD) is undoubtedly one of the safest options for transactions. As a merchant, you don't have to worry about being held liable if credit card fraud occurs. Businesses lose approximately $40 billion each year due to fraudulent chargebacks alone. By offering cash-on-delivery for merchants, we can greatly minimize these issues.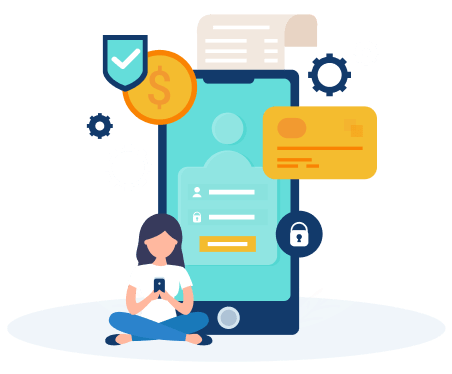 Pay online orders with cash.
Avoid frauds and scams through cash on delivery. Alleviate consumers from this fear by taking advantage of cash on delivery (COD). They can pay after receiving the product. Collect the full amount at delivery! It's a win-win situation - your customers are happy, you're happy, everyone's interest is protected.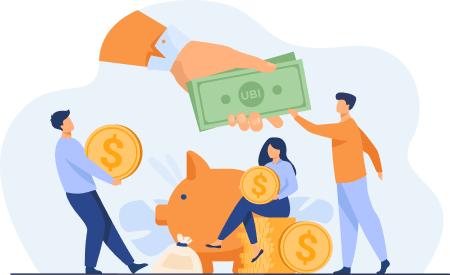 Reducing incomplete purchases
Did you know that lack of access to available payment methods is one of the reasons for cart abandonment? Encourage customers who prefer their product delivered first to complete their purchase by offering cash on delivery (COD). Neither Lazada's courier nor Shopee's courier service offers cash on delivery (COD) with all of their products. However, with EZIE, you can offer cash on delivery (COD) with any product at the cheapest courier service rates. Develop a larger customer base, especially in ASEAN countries, as a lack of cash on delivery (COD) is the reason customers leave your site.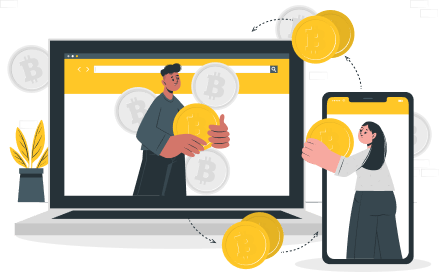 Cash-out from your EZIE e-Wallet at any time! No worries
EZIE e-Wallet allows you to withdraw your money anytime and anywhere. You can effortlessly cash out in a few clicks thanks to a straightforward interface and a variety of alternatives for where you may withdraw your money. Everything has been simplified for your ease of use.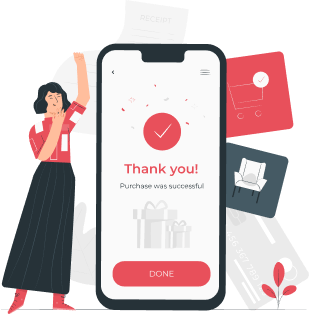 Advantages of EZIE Cash on Delivery (COD)?
Reach countries with less online payment privileges
Take advantage of EZIE cash on delivery (COD) to expand your business into the areas considered as the "next gold rush for e-commerce". The majority of Southeast Asia's 658 million people lack access to a bank account. Even so, online shopping is growing in popularity thanks to innovative payment solutions. Tap on these market opportunities with cash on delivery: the most popular and trusted mode of payment. Offer cash on delivery (COD) to entice more people to buy your product from these areas.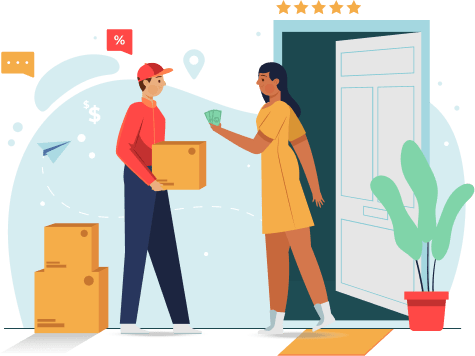 Reliable and Convenient.
We aim to provide a one-stop solution for you to accomplish your goals efficiently. Throughout Southeast Asia, we have trustworthy, efficient, and cost-effective partnerships to help deliver your goods. Rest assured that your funds will be deposited into your e-Wallet immediately too. With no hidden cost. We also provide next-day delivery!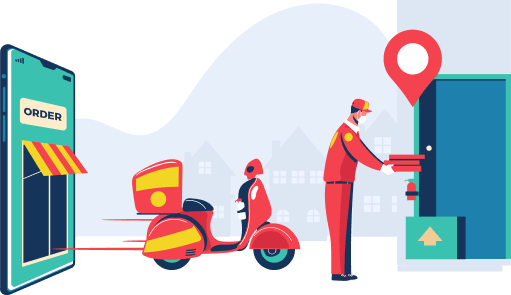 Expand your eCommerce business with EZIE Cash on Delivery (COD)