Are You:
Stocking up for the next big sale?
Expanding your eCommerce business?
Renting some equipment you need in the short term?
Investing in improving your eCommerce platform?
Looking for financial assistance other than cheap courier services?
Running an eCommerce business means you have to constantly improve the way you sell, take advantage of trends, and expand as you grow. We know all this comes at a cost, and when you need to move fast, sometimes your finances can't move as you do. Good thing you've got EZIE Capital!
What is EZIE Capital?
EZIE Capital helps to get you faster business capitals of up to $20,000 in micro-loan. We bridge merchants to our partner, Funding Society (FS) by sharing essential platform data for performance assessments. With pre-approved micro-loan for merchants, you can ride any market wave you want, and grow as you deserve. Onboard EZIE today and take only up to 24 hours for the final approval of the capital loan amount.
Up to $20,000 business loan
Pre-approved & simplified onboarding process with possibly lesser documents required from merchants
Only document required: Minimal standard FS loan underwriting docs
1.65%/mth* (Funds disbursed directly to merchant)
Our partner, Funding Society will collect repayment directly from the merchant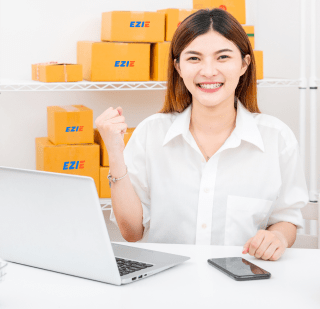 Apart from being a reliable eCommerce courier service, EZIE Capital is part of the holistic package of seller support services we offer to eCommerce entrepreneurs in Singapore. Not only are we the cheapest courier service in town, combined with EZIE Capital, we aim to give you the ultimate support needed to sell your way to success.
Why Borrow With EZIE Capital?
No need to Apply (Automatic pre-approval = Faster Final approval)
Unlike most other business capital loan providers, we've made it really "Ezie" for you to apply and get the loan you need. As long as you're already an EZIE App registered member, you just need minimal formal documentation!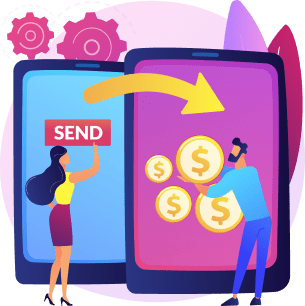 Faster Final Approval & Loan offer
In e-commerce, time is money, and trends can come and go in days. Every hour counts; which is why we have simplified your onboarding process and made loan disbursement more efficient, allowing you to get the funds you need faster.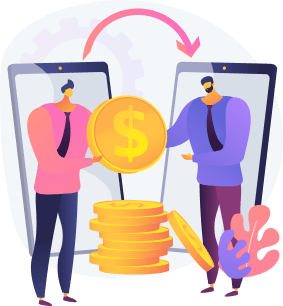 Low Interest Rate
Finance 101: the shorter the loan, the higher the interest rate tends to be. But we want your e-business to succeed. That's why with Ezie Capital, you can fuel the growth your shop needs at just 1.65% a month once you register on the app.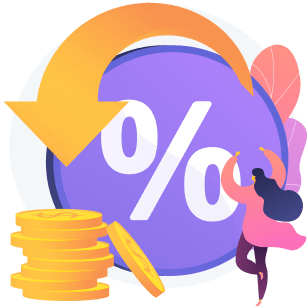 Who Can Borrow with EZIE Capital?
To begin growing your online business with EZIE Capital, your business just has to fulfill these simple requirements:
Singapore-registered business entity
In operation for at least 6 months
At least 30% locally-owned
EZIE App registered member
If you meet these criteria, then you're all set! All you need to do is follow the simple steps below to get your first EZIE Capital loan!
Get an EZIE Capital Loan in 4 Simple Steps
Register with EZIE (pre-approved)
The most important step you need to take for an EZIE Capital Loan is to download the EZIE App and register an account. Your account is all you need for loan pre-approvals, it only takes 5 minutes!
Get Notified Within 24 Hours
In the EZIE App, tap "Get a Loan", and our team will get in touch with you very quickly to share the loan offer you've been pre-approved for. If you are eligible, the final-approval procedure happens within 24 hours! → Get notified from the partner within 24 hours.
You're APPROVED!
Pre-approval is the biggest hurdle you need to cross–once you've got that, you'll shortly receive formal approval and the funds you need. It's that simple, and faster than most micro-loan providers in the market! And the final, most anticipated step would be…
Disbursement
After the final approval procedure, you'll be eligible for the full loan amount. Disbursement will be done directly from our partner to you, along with any repayments. Everything will reach you directly with no further delays from EZIE.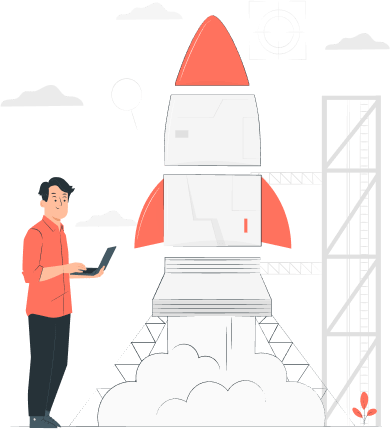 Am I eligible?
Yes, if you are:
A Singapore
registered business entities
Have a 6 months minimum
operating history
Have a Minimum 30%
local shareholding
Start growing your business today!